Are You Ready To
Enhance Business With Technology
Beyond Your Imagination?
PROFESSIONAL
SERVICES
Our Professional Services are Pre-sales Services, Low Level Design, Project Management, & Enterprise Network Infrastructure Assessment
IMPLEMENTATION
SERVICES
Our Edavos Implementation Services will always deliver on time, on requirement, and on budget solution to customer.
MAINTENANCE
SERVICES
Our Maintenance Services cover 24 Hours, Office Day service level, or Standby IT Support.
SPECIAL PRICE
PROMO OF THE YEAR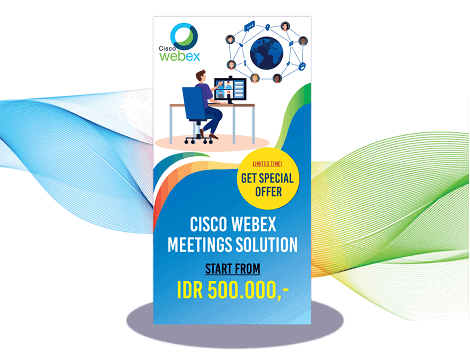 ENTERPRISE NETWORK INFRASTRUCTURE
ENTERPRISE
DATA CENTER
BUSINESS
COLLABORATION TOOLS
IT SECURITY
SOLUTION
WHAT OUR CUSTOMERS HAVE TO SAY …
"Edavos merupakan partner yang bisa diandalkan dengan solusi yang tepat dan dari segi budget tidak overkill karena solusi yang diberikan untuk jangka panjang."
Eka Suharto
IT Division Head at PT Adaro Energy, Tbk
"Tim edavos sangat komunikatif & kooperatif. Dengan menerapkan solusi kolaborasi dari Edavos, CNN Indonesia mampu menekan cost operasional, dan maintenance services yang diberikan Edavos sangat membantu kami ketika ada kendala IT."

Haerani Akbar
Head Of Information Technology at CNN Indonesia
"Edavos really try to understand what we needed, because if your not experience with IT or you havn't an IT manager you don't know what you really needs. I'm very impress with edavos maintenance support, very quickly to solve the problem. Two thumbs up for edavos."

Robert Murdoch
Director of MPI
"Roomkit mini membantu kegiatan sekolah dengan menggabungkan kegiatan offline dan online, sangat mudah dioperasikan, lalu menghasilkan gambar yang jelas dan jangkauannya cukup luas."
HANDY NAGARIA
Director at Regina Pacis School
"Perangkat ini sangat mudah di gunakan sesuai dengan kebutuhan saat ini, dimana online meeting menjadi kebutuhan utama dalam melakukan meeting bersama team atau client. Thanks to Edavos for introducing this tools to us."
RYAN KRISTO M.
CEO Toffeedev
"Roomkit Mini mudah untuk dioperasikan, memiliki kualitas hasil kamera yang tajam dan suara yg baik, sangat membantu dalam event online yang kami kerjakan."
ADRY RAHARJA
Head of Projects Truevindo